Author and Talk Show Host
Marla Brooks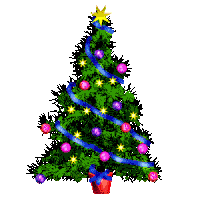 Stirring The Cauldron
with Marla Brooks
​
Click the YouTube box below to subscribe to the




Stirring The Cauldron Para X YouTube Channel then




Click on the Bell and to be notified when new shows are posted,




Like and Share!
You can listen to Para X live at any time by clicking on the button below. And on Thursday nights, you can listen live to both the Archive podcast or the Live show as well.
Featured Show Of the Week
Von is the author of a series of Ancient Wisdom Scrolls, an innovative series of eight scrolls that allows modern readers to learn like the ancients. The first scroll in an innovative series that allows modern readers to learn like the ancients examines past lives, not only the fact that we have all lived before but also that we will do so again. Explore the key evidence from clinical studies and case histories of people who remember previous lives with remarkable clarity and accuracy. Learn how many people catch glimpses of their past lives in lucid dreams, daydreams, visions, deep meditation, and near-death experiences. Examine the impact that key books on the subject, like the Tibetan Book of the Dead, are now having in hospices and with conscious dying as a way to approach physical death in a heightened state of awareness. Study this fascinating subject by unraveling the scroll and reading the text within. The second scroll, Lucid Dreaming, will be available as well. Von explains about the scrolls in depth and then we talked about the subjects of Past Lives and Lucid Dreaming. This is one of those show where just typing out a quick blurb about the show doesn't do it justice. Listen In.
Here are just a few of the recently archived shows. If you click on any of these, you will be taken to the Podomatic podcast page. You can also go to the show's YouTube Channel, Stirring The Cauldron Para X, where you will find many, many more.



Past Guests Include...
Click on Pics To Find Out More
Jessica Marie Baungartner
Linda Raedisch
You can also find Linda on her Instagram page at instagram@lindaraedisch where you can find more on her crafts.

December 8- Dearly Departed's Scott Michaels

December 15th- Harold Roth-The Magic of the Sword of Moses

December 22-Echo Bodine-How To Live A Happy Ever Afterlife
And if you enjoy Stirring the Cauldron, please click on the magic "GO" button and "Like" the Stirring The Cauldron Facebook Page.